Welcome to the Denture Center
Your Choice for a Denture Dentist in New York City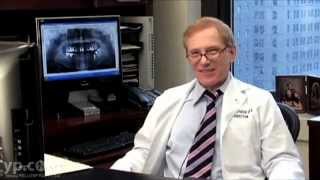 Since 1977, Herald Square Dental & The Denture Center's expert team of dentists have proudly provided New York City and the surrounding communities with the highest level of care in custom dentures, cosmetic dentistry and dental implants. Whether you are here for a crown or porcelain veneer to upgrade your smile, or for bone grafting, implant-supported denture or other life-enhancing procedures, we'll keep you comfortable from start to finish, and we do so ALL UNDER ONE ROOF to ensure exceptional care.
When it comes to your smile, experience counts. New York dentures dentists Dr.'s Pasch, Yam, Shirzadnia, and their dedicated team offer a wide range of choices. If you're missing one or more teeth, our mission is to give you treatment options to restore your healthy smile. Custom dentures, Same Day Dentures, implant supported dentures, single tooth implants and crowns are great dental care options for our cosmetic dentistry patients.
Looking for a Denture Dentist in NYC?
Contact our office and schedule your appointment today!
Immediate Dentures
An immediate denture may be the best solution when teeth extractions are unavoidable. Our immediate dentures will allow you to go home with fully functional teeth the same day you have extractions. Our expert cosmetic dentists and our own in-house lab are what set us apart. With Herald Square Dental and the Denture Center's State-Of-the -Art laboratory on premises, you can enjoy new dentures the same day. An immediate denture will allow you to avoid the embarrassment of living without teeth.
Whether you need complete dentures, partial dentures, replacement of your old dentures or denture repair, you can expect comfortable, natural looking results. The proven prosthodontic techniques at Herald Square Dental and The Denture Center mean that you can enjoy comfortable chewing again sooner. Your new smile is just a phone call away!
Dental Implants in New York
At Herald Square Dental and the Denture Center, we believe that no patient should leave our office with missing teeth! Dental implants are the premium solution to missing teeth, as they look, feel and function just like natural ones, last a lifetime and prevent the loss of jawbone that is common with missing teeth. Rediscover the joys of life such as smiling, laughing and eating the foods you love with dental implants. For more information about NYC dental implants or to schedule your FREE consultation, call our New York office at The Denture Center Phone Number 212-256-9978 today!
Premium Care and Comfort
We believe that no two patient's cases are the same and that you should always have access to the doctor who knows you and understands your individualized treatments and needs.
We have team members that speak the following languages:
English
Spanish
Mandarin
Polish
Russian
Farsi
Bulgarian
Latvian
Albanian
Romanian
Bone Grafting
Lumineers®
Mini Implants
Permanent Dentures
Periodontics (Gum Disease Treatment)
Snap-on Smile™
We have redesigned the smiles of thousands of patients so that they can all truly "Smile with Confidence!"
Call today to schedule an appointment at The Denture Center Phone Number 212-256-9978 or just fill out our simple online form. If you've got questions about the cost of dentures, we'll be happy to explain a variety of financing options that will fit your budget.
Patient Review By Valarie P
I have been a very satisfied patient for a little under 8 years. My care has always been great. They have my utmost respect. Dr. P is one of a kind and always puts that smile back on my face!! I will never go to another dental office. Tbey treat you like family!!!
– Valarie P
by Valarie P on 12/30/2020